Ingredients:
4 egg whites
1/4 tsp cream of tartar
1/3 cup honey
1/4 tsp stevia extract
1 tsp vanilla
2 cups of finely shredded coconut
a block of dark chocolate (optional)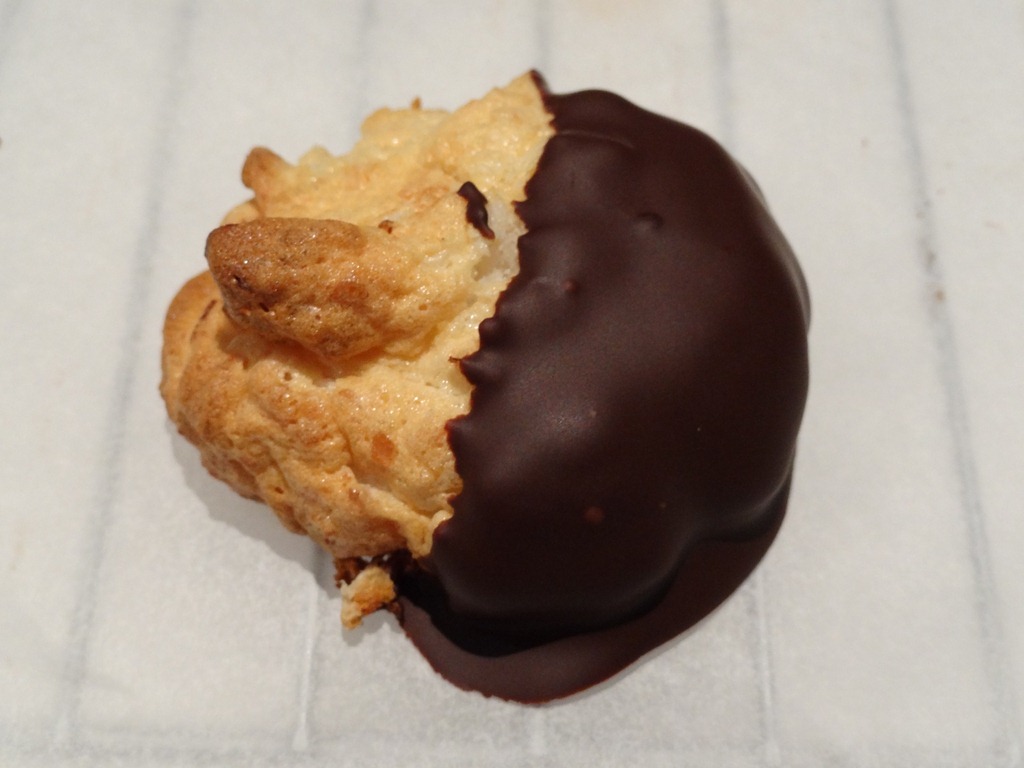 Instructions:
Separate the eggs from the egg whites. If you get any yolk in the white, they won't whip and you'll have to start again, so do each one separately before combining. Also make sure the bowl and beaters are clean and grease-free.
Whip the egg whites until foamy, then add the cream of tartar and continue whipping until stiff peaks form (on the beater, not in the bowl)
Beat in the honey, stevia and vanilla
Carefully fold in the coconut half at a time, although don't worry too much if it deflates. It should be fairly loose, but stiff enough to form kind of a soft hershey's kiss shape if dropped on a tray. If it is a puddle, add more coconut.
Drop spoonfuls on a a greased tray or on cooking/parchment paper (or alternatively, you can fill mini muffin tins).
Bake at 150 degrees until golden brown. In my oven it's about 15 minutes on fan bake. They dry out if you leave them too long.
Scrape them off the tray/paper and let them cool on a wire rack
Once cool, melt some dark chocolate (I used Whittakers 62% cacao) and half dip them into the chocolate then set on cooking paper to cool. If it is very hot and humid, you can quick-set the chocolate in the fridge, otherwise you'll be waiting a long time. In theory, you should store them in an airtight container – they keep for ages, but frankly, they usually get eaten too quickly to even make it into storage. A good proportion of them don't even make it to the end of the chocolate dipping stage!