Well, this weekend proved to be more of an adventure than a mystery. The backstory is that I won an Air New Zealand Mystery Weekend for 2 people for 2 nights. I was asked to participate in an online discussion forum about FlyBuys & Air New Zealand Airpoints a few months ago. I made sure to tell them what I thought in detail and was given the mystery weekend for being the best contributor. I only had a few months to use it though, and most weekends were ruled out for one reason or another and so it came down to 12th, 13th & 14th of August.
The guy I was originally supposed to go with pulled out (although after the tickets had been finalised) and so I substituted Stephen ($50 change fee). Stephen didn't want to take another day off work having just arrived back from a trip to Queenstown, so I bought him a one-way ticket down on Saturday morning ($100). By this time I'd figured out that the mystery destination was Dunedin. It's not that difficult to deduce it from the flight times. Anyway, both of those rebooking actions proved to be pointless when Stephen got sick and couldn't go after all. So I was on my own.
I had to get up at 5am on Friday to make it to the airport in time, but everything at the airport was uneventful and thanks to Stephen not showing up, I even had an empty seat next to me on the plane. Score! Then the next bit of bad news – Dunedin was closed due to fog. We flew a holding pattern above Dunedin for about an hour before eventually diverting to Invercargill.
Most of my family was in Invercargill for my grandmother's birthday, and they'd been hoping that's where my mystery weekend would take me. I couldn't take advantage of it though since as soon as we landed, they bundled us onto a bus for the 3 hour drive up to Dunedin. It wasn't too bad as bus rides go – I do love the scenery in Southland & Otago. There were even a few early lambs to see along the way. Once arrived at Dunedin airport it was a further half an hour to get to the city, so instead of a 9:30am arrival, I was there about 2:30pm. On the plus side, my room at the hotel was ready straight away.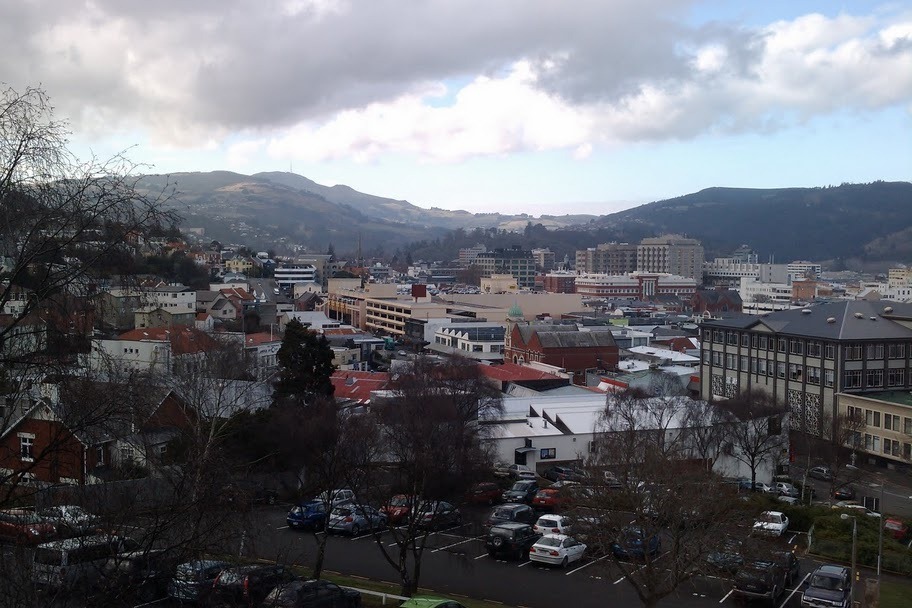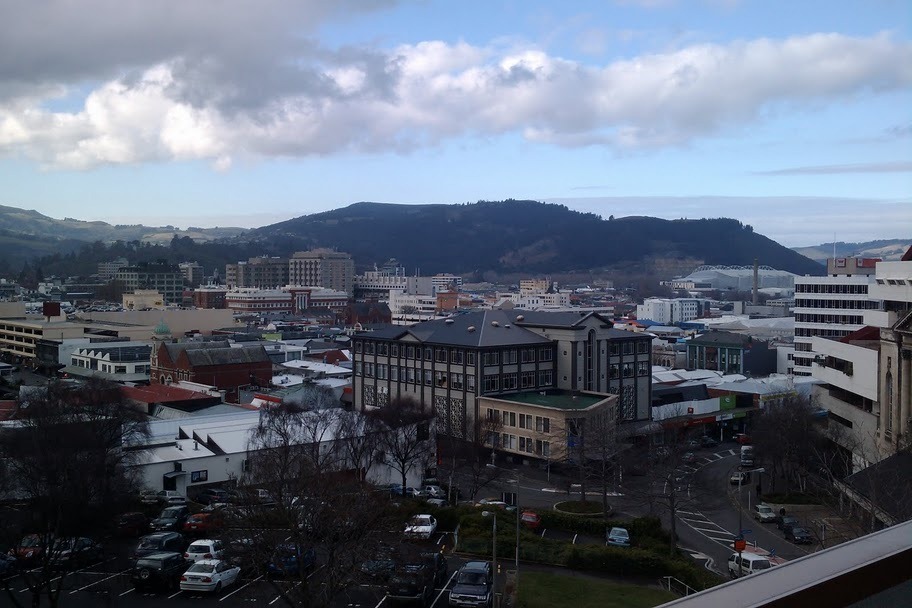 I wandered around Dunedin for a while – up and down George Street, then had some dinner on the Octogon and retired to my hotel room for a bath. You know you've lived in an apartment too long when one of the most exciting things about travelling is the chance to have a bubble bath with a good book. The next day I did more touristy things. Well, I went to the chocolate factory and walked more around Dunedin. I wanted to go to the Otago Settler's Museum but it is apparently closed for renovations. Having found a Lush store, I bought myself a bath bomb and a bubble bar and went back to the hotel for another bath. Exciting times!
Then, on Sunday, the snow started. I mostly killed time drinking copious amounts of hot chocolate and reading my book in Meridian mall in central Dunedin. I thought it prudent to go back to my hotel early since it was up a steep hill and I didn't want to wait until the footpaths were all iced up. The storm was predicted to be bad, but there were still more sunny patches than snow, and the snow wasn't really settling. The first picture below is my hotel as I was walking back up the hill during a break in the snow. The second picture is about 5 minutes later from the hotel lobby as the snow returned.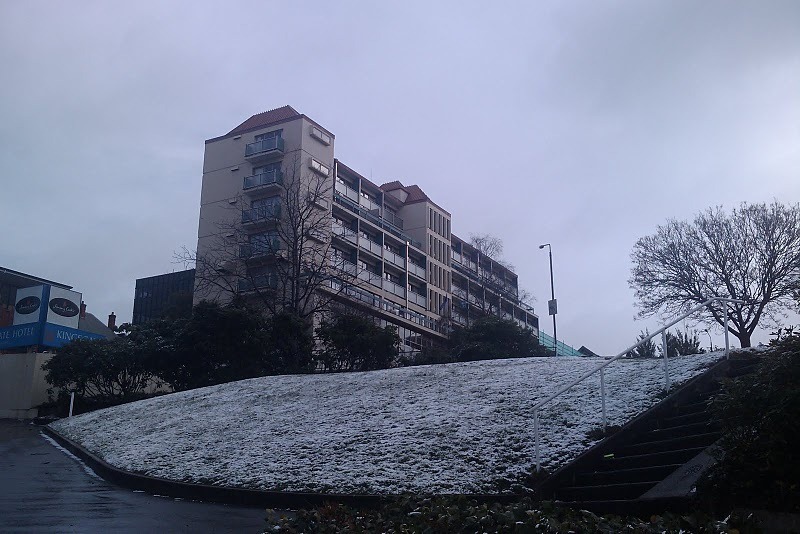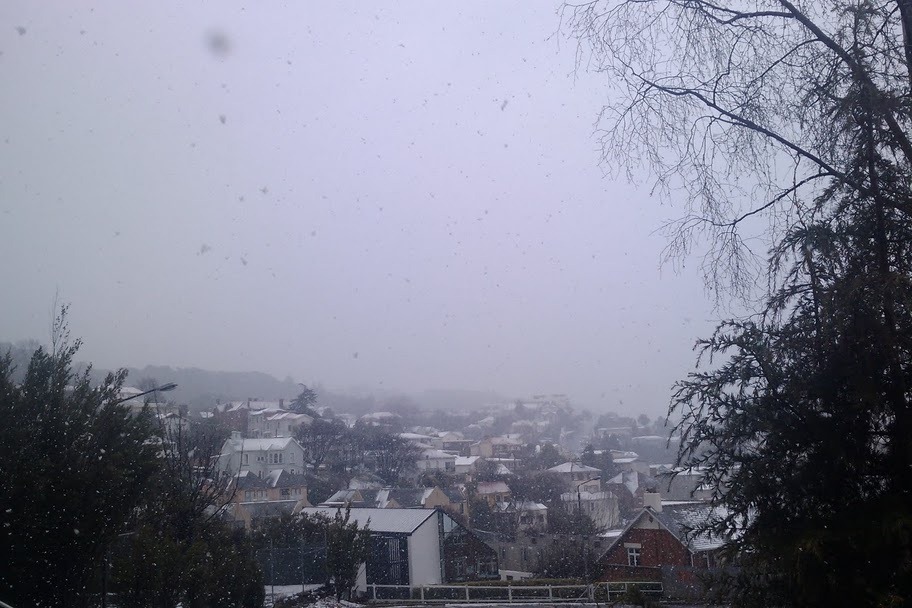 The weather was gorgeous on the way to the airport – the sun came out and there were patches of blue sky - and there was no snow at the airport itself. I checked in, poured myself a wine in the Koru lounge and settled down in front of a gorgeous view of the hills while I waited for them to call the flight. I was completely confident about my flight making it out.