Creamy vodka based cocktail (even though that sounds weird)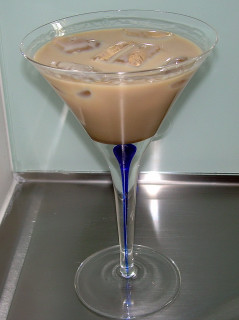 Ingredients:
2 part vodka
3 parts Baileys
1 part Kahlua
Instructions:
Pour vodka, then Baileys, then Kahlua over crushed ice. Use good quality vodka otherwise the Baileys will curdle.
I used ice cubes rather than crushed ice. This was fantastic! This is definitely one of my favourite drinks, alongside cosmopolitans and margaritas.